If you have ever felt that small but insistent internal nudging to start your own group this is a conversation you don't want to miss. Donna Meredith Dixon from A Door Of Hope shares with us so many precious insights and wisdom about facilitating groups for betrayed partners, and introduces us to her unique 12 week peer facilitator training program. Topics we talk about include:
What makes a good peer facilitator? Is it a natural or a learned skill, an art or a discipline?
How do you hold in tension the needs of a group and the needs of the individual as the same time? 
What roles does a facilitator undertake at different stages of the groups development?
How do  you become more comfortable with uncomfortable situations? 
What do you need to be thinking about before you start your group, and as you end?
Is compassion fatigue a real thing?
Find out more about A Door of Hope Facilitator Training at www.lifeisahead.com
To join the Fight For Love Facebook group click here.
To see the Fight For Love website/resources click here.
To buy the book Fight For Love click here.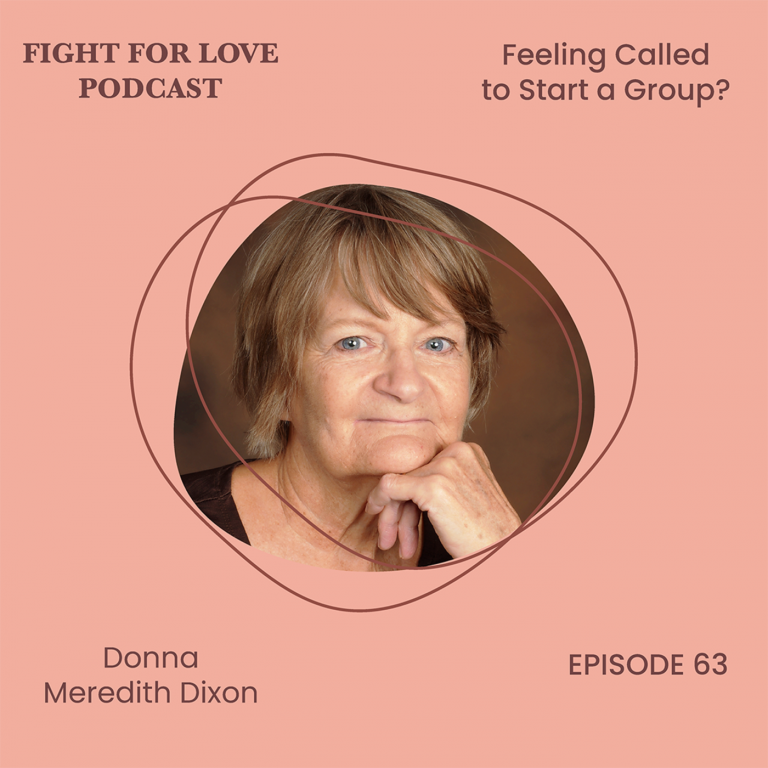 63. Do you feel called to lead a group?