Whether you are newly divorced and thinking about dating again, or wanting to relaunch yourself in your marriage, Jenni Rochelle brings an inspiring message of hope and healing. With her contagious vibrancy, Jenni unpacks the daunting process of learning to trust again, and makes it seem possible for every women to embrace her own big sexy comeback.
Don't forget to check out Jenni's podcast – Beauty after Betrayal and her 8-week Big Sexy Comeback Mentorship Group.
Special offer for Fight For Love listeners : Use the code Worthy100 for a $100 discount!
Check out our resources at the Fight For Love website
Come hang out with us at the Fight For Love Support Group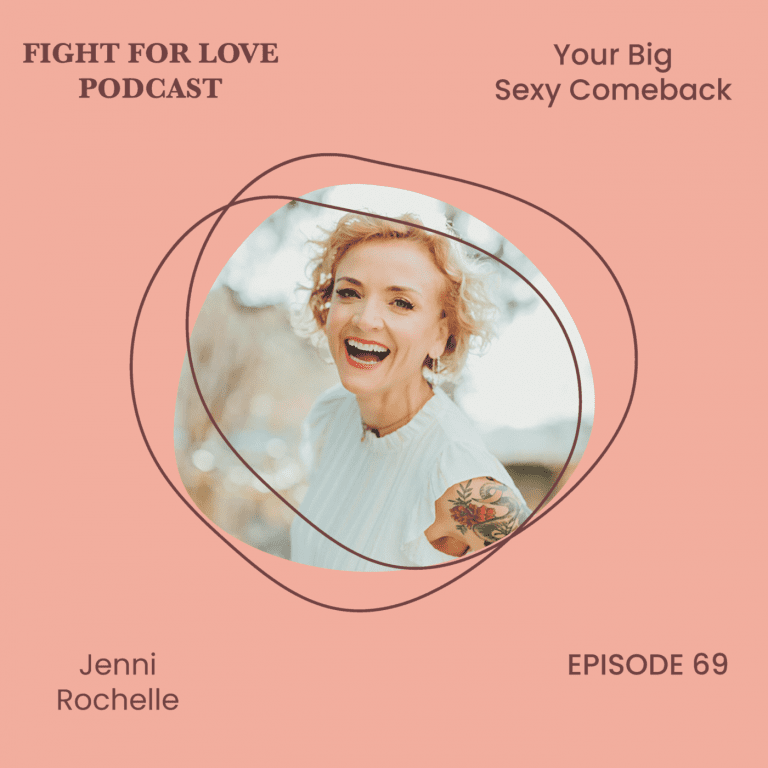 69. Your Big Sexy Comeback with Jenni Rochelle