We are know there is no silver bullet when it comes to preventing our loved ones from accessing porn, however today we introduce you to man whose company's mission is to get as close as possible. Using technology developed in Israel to scan for nudity in real time, Canopy offers a level of protection and range of features not yet seen in the US market.  Sean Clifford, CEO of Canopy invites Fight For Love listeners to be part of the next generation of this software, using our feedback to help thousands of other couples world wide! 
BREAKING OFFER: To sign up use the promo code FIGHTFORLOVE at www.canopy.us for a free month and 20% off subscription (This is hot off the press so if the code doesn't work yet try again in a few days and it will be working.)
Also make sure you are signed up at our newsletter at www.fightforloveministries.org so we can contact you with details of how to give feedback to Sean.
Lastly, this is the last in the current season of Fight For Love. We are all taking a little break for a couple of months, but do not panic we have not gone anywhere and will be back with season 4 shortly. Use this time to get caught up on past episodes!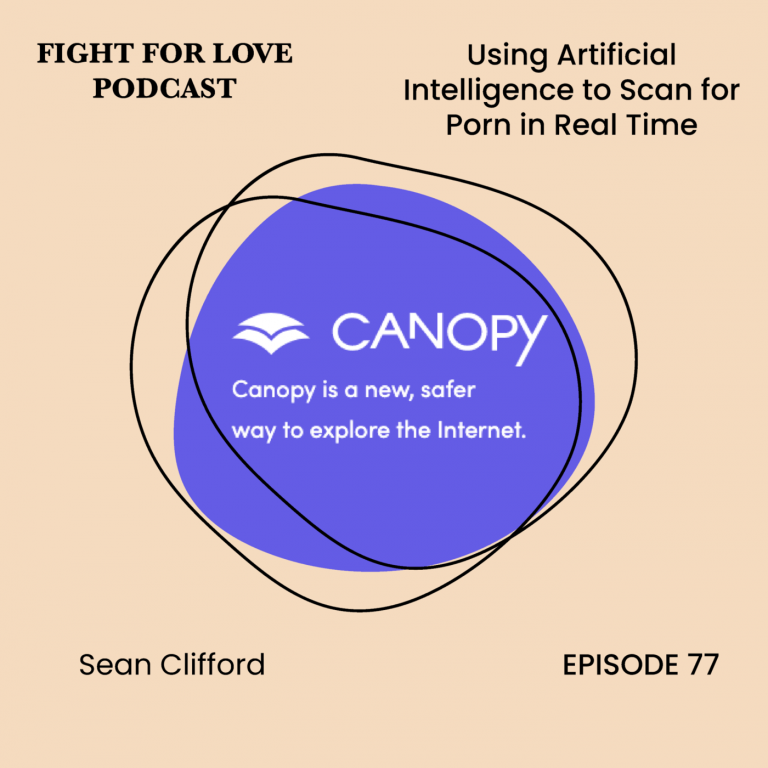 77. New Technology for Internet Filtering – Canopy with Sean Clifford